32nd Annual Convention
American Indian Psychologists and Psychology Graduate Students
Monday – Tuesday, June 24 - 25, 2019
Medicine Person and Keynote Speaker
Keynote Speaker
2019 Medicine People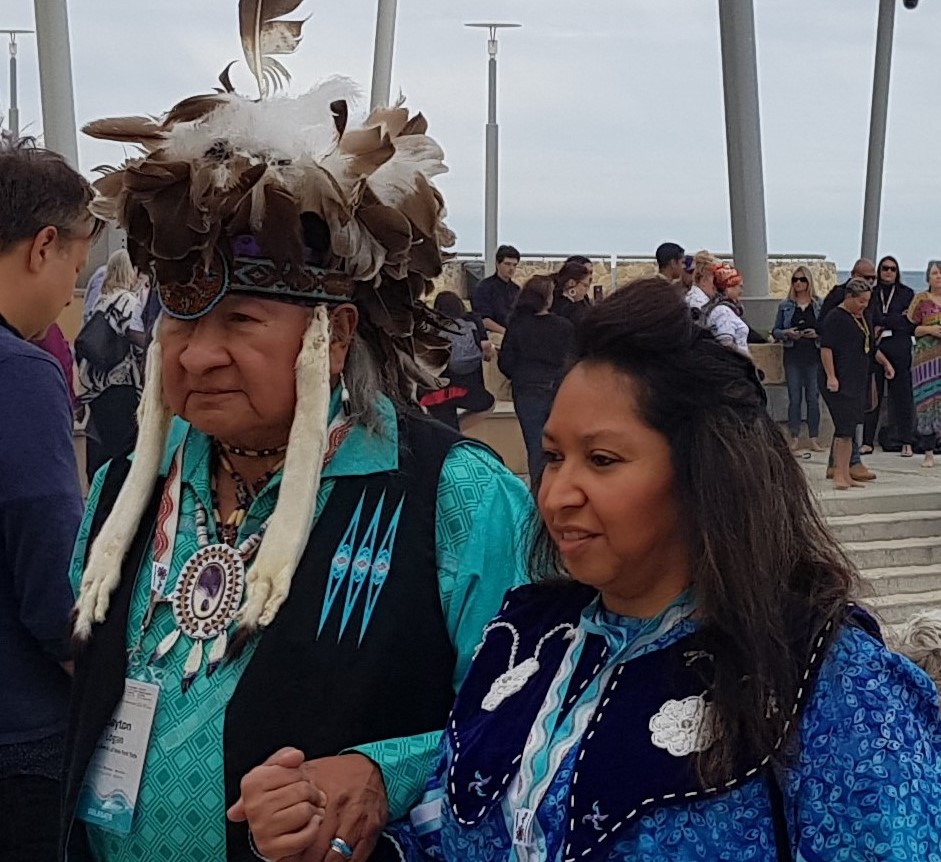 Elder Clayton Logan
Elder Logan has life long experience with Seneca customs and ways of life. He is a rare 1st language Seneca speaker and a retired Navy Veteran. He worked as an addiction counselor on the reservation and now works with the language immersion program. He has has also been a world traveler, speaker actor and grief counselor.

Nicole (Nicky) Thompson
Ms. Thompson has worked in the department of corrections for over 20 years, and currently works with incarcerated Native people. She is first and foremost a mother. She does work in the field of suicide prevention, is an activist and a water protector of Our Mother Earth. In addition, for the last 14 years, she has been a diversity instructor working with her peers as well as a master trainer for potential diversity instructors. Ms. Thompson is an enrolled member of the Seneca Nation [Onöndowa'ga'], turtle clan from the Cattaraugus Indian Reservation in New York. Using our traditional teachings to encourage, heal, and empower – with love, strength, and guidance.

Richard Moves Camp
Richard Moves Camp is a fifth generation Lakota Traditional Healer who serves the people and teaches younger generations about traditional practices. He is a Cultural Consultant who has dedicated his lifes work to serve the American Indian people and to teach others about the importance of cultural preservation, rights and tradition. He currently serves as the Chief Executive Officer for the Wichapi Koyaka Tiospaye (WKT) a non-profit organization with a mission to reestablish and foster indigenous cultural traditions. Mr. Moves Camps 40 year work history also includes case management, substance use counselor, police commissioner, cultural adviser and suicide prevention specialist. Mr. Moves Camp received his Master's degree in Human Services with an emphasis on Mental Health/ school counseling at Sinte Gleska University in Mission, South Dakota on the Rosebud Reservation. He also received an Honorary Doctorate in Humanities from New College in San Francisco, California in 1999.


Keynote Speaker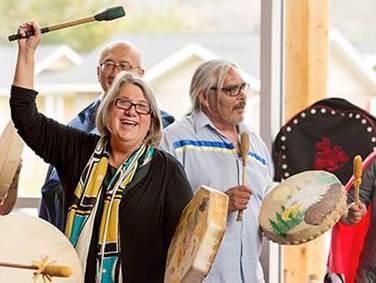 Shirley Turcotte

Shirley Turcotte is a Métis healer and knowledge keeper who is currently involved in the Indigenous Focusing Oriented Therapy Program and the Indigenous Tools for Living Program as the lead instructor and clinical supervisor at the Center for Counselling and Community Safety at the Justice Institute of British Columbia. Shirley is well-known for the development of Indigenous Focusing Oriented Therapy (IFOT). IFOT is focused on using Indigenous healing methods and ways of thinking to treat complex trauma in Native communities. IFOT has been shown to be an effective intervention for PTSD, trauma, Residential School Syndrome, and more. She is also a committed advocate for trauma survivors. The most widely recognized action of advocacy is her film, To A Safer Place, that brought attention to the Child Sexual Abuse epidemic in Canada. Shirley is also deeply involved in Indigenous communities; she has spent many years working in private practice and developing IFOT, which is in its fourth decade of being. She focuses on the collective experience and advocates that becoming aware of this is an integral part of decolonization. Shirley has been a restorative force in Native communities, and her work will continue to be beneficial to Indigenous peoples.