36th Annual Convention
American Indian Psychologists and Psychology Graduate Students
Monday – Tuesday, June 26 – 27, 2023
36th Annual Convention
36th Annual Convention
American Indian Psychologists and Psychology Graduate Students
Convention: June 26-27, 2023
Retreat: June 24-25, 2023
---
2023 registration is now live!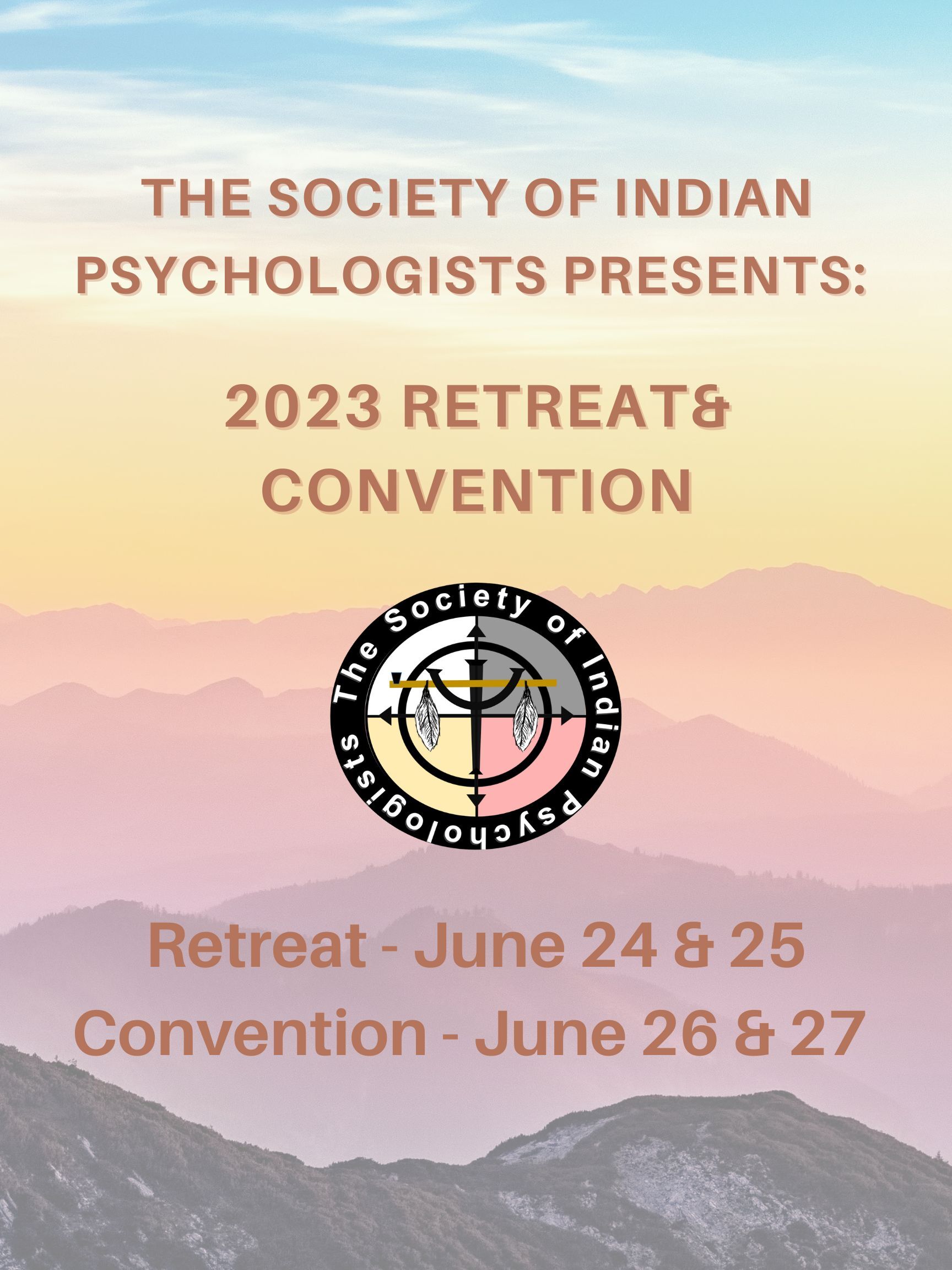 ---
The annual convention for American Indian Psychologists and Psychology Graduate Students provides professional, government, and academic communities the opportunity to learn more about opportunities and challenges facing Indigenous people, their culture, language religious and/or spiritual beliefs and values today.
The annual convention advances psychological education and training, scientific practice and organizational change to enhance the overall well-being, dignity, welfare, and future of native Indigenous people and psychology.
---
"The SIP Retreat and Conference is a wonderful time to connect with other Native clinicians, researchers and students from around the country. The retreat is an informal time to get acquainted or reacquainted and restore our spirits. It's the one meeting each year I don't ever want to miss"
~ Jacque Gray, Past SIP President